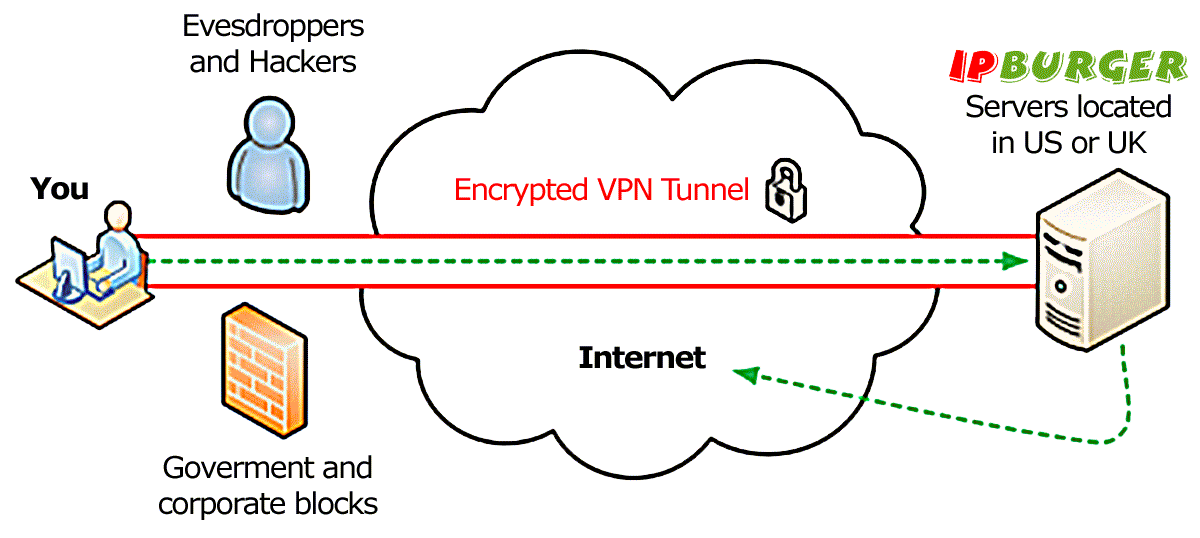 IPBurger VPN service helps in these ways:
1. You become anonymous [for shared VPN Plans]
There a lot of ways where your activity can be tracked on the internet. Using a VPN service reduces the risk of being tracked. Instead, the entity that tracks the activity, has to think that the actions are being performed by one of the IPBurger servers, and not necessarily you, as in the shared Plan, your IP is masked and only the server IP (which might be different each time when you connect) is publicly displayed.
2. You become anonymous and you create a new consistent virtual identity [for the Dedicated and Fresh VPN Plans]
In the Dedicated and Fresh VPN plans, you receive a static public IP address. Your actual IP is masked. This is very helpful with financial services, where they expect you to stay consistent with your online activity and locations. No matter where ever you are, or from what type of Internet connection you are using, once you connect with the VPN, your public IP (and thus online identity) remains the same, which reduces the risks of being blocked and suspended by the services mentioned above. This way our VPN service helps you to not face the suspensions of your online businesses.
3. You change your virtual location [for all plans]
Let's say you are in China and certain services are blocked for you. Or, you are traveling and you want to appear to be in your home country. The VPN changes your virtual location to either USA or UK (depending on your subscription). This way you can access all the blocked content, or you can easily do business which you may not be allowed to do otherwise.
4. You are secured from inbound attacks [for all plans]
Between you and the internet, our servers' sophisticated firewalls secure you from all kinds of inbound cyber attacks.
Do you have any questions? Check out our FAQs, or contact support.